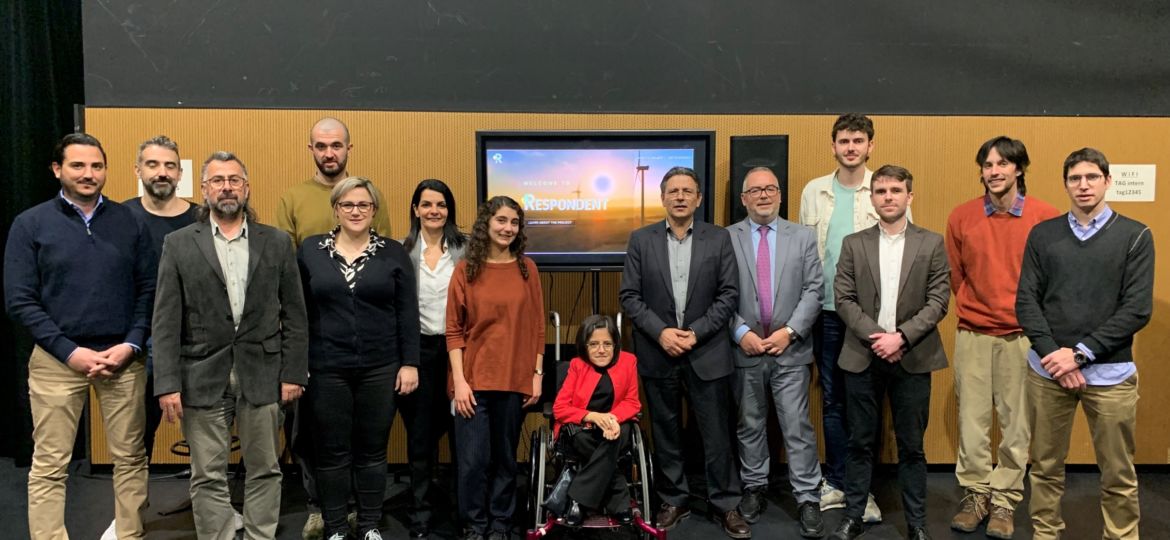 RESPONDENT's 1st Requirements Elicitation Workshop
In mid-February, the Consortium partners of the RESPONDENT project were delighted to meet in person for the first time at our Requirements Elicitation Workshop.
The workshop, hosted by project partners Estabanell, took place over two days in the city of Granollers, Spain, a charming city just 30 kilometres north-east of Barcelona.
The purpose of the workshop was to engage key stakeholders in discussions on end user requirements in the context of the RESPONDENT solution and its modules, namely the RES Power Generation forecasting, Demand forecasting, and the Grid Timing and Synchronisation, for securing grid stability and the balancing of power supply and demand.
In addition to members of RESPONDENT's 8 Consortium partners, the event was attended by 24 representatives from 14 different stakeholder organisations, both in-person and online.
During the workshop, several of our partners gave presentations to outline the key components of the technical aspects of the project, as well as to explain how the solutions proposed by RESPONDENT would be of interest and benefit to the invited stakeholders and their respective organisations.
As a result, we received invaluable feedback, comments, and suggestions from the participants, giving the technical partners much to consider as they seek to adjust, improve, and build upon the pioneering work of the RESPONDENT project.