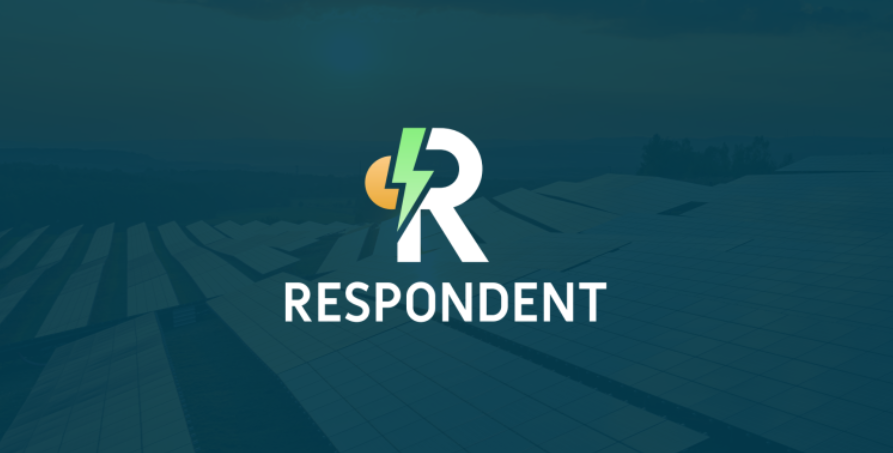 New Horizon Europe project aims to increase use of renewable energy sources in the EU
EU-funded project RESPONDENT introduces innovative methods to increase the viability and use of renewable energy sources (RES) throughout the bloc's energy sector
The RESPONDENT project presents a novel approach to these challenges by combining new and existing technologies and systems towards achieving a carbon-neutral economy
8 partner organisations from 3 countries across Europe come together to enhance the use of RES in Europe through a mix of Artificial Intelligence (AI) and Machine Learning (ML) algorithms, space-based Positioning, Navigation and Timing (PNT), Earth Observation (EO), and advanced grid monitoring techniques.
[November 2022]
In its efforts to reduce reliance on fossil fuels and transition to a carbon-neutral economy by 2050, the European Union has been looking for new and innovative ways to achieve this goal and reverse the tide of climate change. Launched on 1st November, the 30-month RESPONDENT project is one such solution, spearheading a groundbreaking approach towards a decarbonization of the European economy.
With the increased usage of renewable energy sources (RES), issues persist around how best to integrate them into the present energy infrastructure with minimal disruption while also ensuring their optimal utilization as a viable substitute for traditional energy sources. By employing novel power generation and demand forecasting models to exploit the potential of weather-dependent RES, RESPONDENT will consolidate Copernicus Earth Observation Programme and site-specific sensing data for accurate and timely forecasts of generated power. The project will also integrate AI/ML algorithms and multiphysics simulations that consider socio-economic factors across the EU when predicting the levels of power that are needed to provide these communities with a stable energy connection.
In addition to the issues of power generation and demand forecasting, the RESPONDENT team will also address the feasibility of utilizing these resources to a greater extent given current power grid capacity, as well as to allay apprehensions around the practical expansion and management of smart grids throughout the EU. The project will therefore also support the balancing of power supply and demand by incorporating Galileo-enabled technology to ensure that power grids are accurately monitored throughout the RES transition and beyond.
Speaking about the launch of the Horizon Europe project and its impact, Mr. Nikolaos Zotos, CEO of Future Intelligence said:
"We are delighted to officially announce the launch of the RESPONDENT project which seeks to promote the expansion and viability of renewable energy sources (RES) as an alternative to fossil fuels in the EU. The potential of the RESPONDENT project will be a key component of Europe's climate goals, offering innovative systems and techniques to address the challenges that accompany such a monumental shift in the stable supply of renewable energy across the bloc. RESPONDENT will present novel ideas to assist with this seismic transformation, including accurate weather forecasting data, reliable power demand predictions, and a seamless integration of RES into smart power grid systems that is monitored and supported by the Galileo Satellite System Timing and Synchronisation Service, and the advancements of this pioneering project. Overall, RESPONDENT will help to ensure that the future of energy in Europe is secure, clean, and affordable, and increasingly powered by renewable sources."
If the EU wishes to successfully transform to a climate-neutral and environmentally friendly economy by the year 2050, as well as to ensure energy independence and deviation from fossil fuels in the long-term, new methods must be endorsed and embraced to ensure that RES are seamlessly and efficiently integrated into Europe's existing power infrastructure. Further decarbonisation of the energy sector, crucial to achieving the ambitions of a green transition, can only fully be realised by a wide-spread adoption of RES and the benefits that RESPONDENT can offer in realising this vision and abating the calamitous impacts of climate change.
---
For further information, you can follow RESPONDENT on Twitter and LinkedIn for news, progress, and insights about the project.
Technical enquiries: Ms. Effie Makri, VP of Research and Innovation and RESPONDENT Project Coordinator, Future Intelligence: emakri@f-in.eu
Dr. Fanourios Fakoukakis, Senior Research Engineer, Future Intelligence: ffakoukakis@f-in.eu
Media enquiries: EU Project Manager Ben Moore, Carr Communications: bmoore@carrcommunications.ie