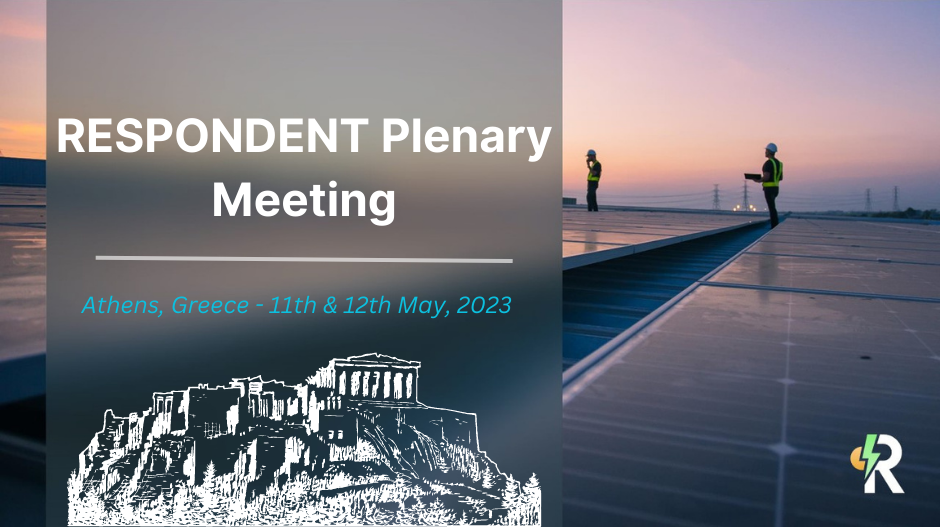 The RESPONDENT partners are looking forward to meeting in Athens, Greece for a plenary meeting on May 11th & 12th.
The purpose of the meeting will be to review and discuss the progress of the project after its first six months, as well as to plan and implement the next stages of Work Package 3 (RES Power Generation Forecasting), Work Package 4 (Power Demand Forecasting), and Work Package 5 (Smart-Grid Galileo-based Synchronisation and Monitoring).
Among other things, the plenary meeting will also focus on key aspects of RESPONDENT now that we are seven months into the project, including the utilisation of COPERNICUS data, the power generation and demand forecasting tools, smart grid monitoring, as well as a summary of the project's status and the next steps going forward.
The meeting promises to be an excellent opportunity for the partners to meet in person and ensure that we are prepared for the work as the project gathers pace, and also a wonderful chance to visit the headquarters of project coordinator FINT in Athens.
Be sure to follow us on our social media accounts for news and insights into the results of the meeting, as well as upcoming events of the RESPONDENT project.