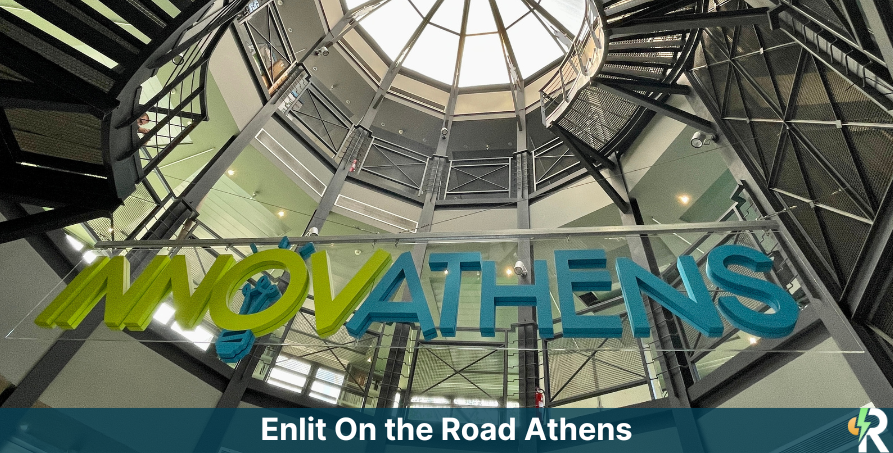 On the 26th of September, RESPONDENT Project Coordinator Effie Makri was delighted to have attended Enlit's 'On the Road Athens' at the impressive INNOVATHENS, an innovation and entrepreneurship hub located in the heart of Athens city. She was also joined by RESPONDENT Advisory Board member, Dimitris Kollias.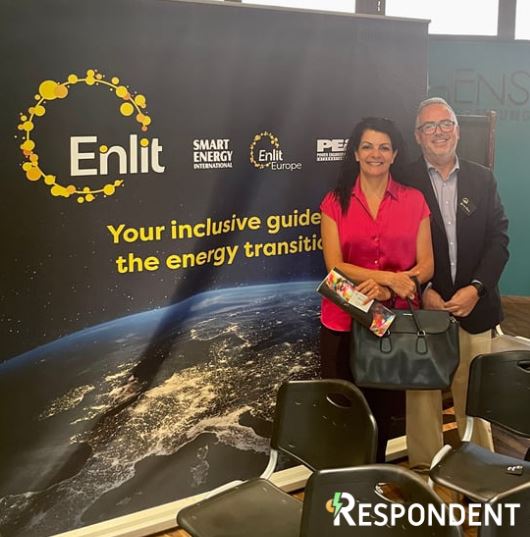 The event featured many thought-provoking and inspiring talks, lectures, and presentations on the social and economic development opportunities for the energy transition on islands, and how the microcosm of the Greek islands has successfully embraced and implemented local-scale innovation projects and/or initiatives with the understanding and assistance of local communities.
Effie expressed her enthusiasm for Enlit's On the Road activities:

"Traveling events like this are a fantastic way to connect with the scientific community, but also represent an unparalleled means to really reach out and engage with key industry players and stakeholders in the energy transition that is taking place all across Europe. It is such an exciting time for Europe's energy sector – it feels like we are really on the cusp of a major transformation in how we power our homes, communities, businesses, and economies".
"I highly recommend that anyone interested or working to accelerate the European energy transition attend one of these events if they happen to be in your area. You won't be disappointed!"
For more on events attended by the RESPONDENT consortium, as well as news and features on the project itself, be sure to follow us over on our social media channels.
LinkedIn: RESPONDENT Project
Twitter: @RESPONDENT_EU